It is never easy. Does the cliche,
'nothing worth having comes easy'
ring through your head too? Changing your lifestyle is not a simple task but it is always necessary to evolve. Propelling forward into the next part of your life is a fundamental reality to success and that is why I love helping my clients through one of the most crucial moments of their journey, the story of their home.

​​​​​​​Moving forward, moving out, moving in, it all can be overwhelming. Trust me, I've moved across the world, across the country and even across the street, so I know how it feels to make these decisions and take risks. Taking the big step toward your future and investing in real estate means you are investing in the wealth for your life. Whether you are selling a family home, buying your first home, or managing your investment portfolio, I am dedicated to advising you with a process that works. Emotions can run high with all the decision makers at the table, so you need a real estate agent who can balance the obstacle course of preparing, negotiating, and winning for your future.
How do you begin moving forward and get through the obstacle course while determining the next steps of your life?
Trust the Process.
After moving to 16 different homes, I became really familiar with this process, and now I am a real estate agent. My passion is to anticipate, educate, and guide my clients to take the right steps toward success. The process I use when selling real estate starts with understanding your circumstance from every angle. Every situation is unique and it's important to balance your goal with life's ever surprising twists and turns. I am a natural problem solver. You know that middle child out of 5 kids who always ends up communicating for everyone? That was me. Now I help people decide where, what, and when the right decisions need to be made. Every home has a story and discovering your story is crucial to making decisions and keeping your journey moving in the right direction.

​​​​​​​My journey with every single one of my clients is different; however, the question always remains the same...
How do you win?
With presentation and certainty. Presentation is key, whether you are presenting an offer or presenting a home, the details matter. Once you have the vision, it is time to take action; once we take action, the deal can move very fast.
Whether a story must be created and translated to the future buyer of your property, or the story is a beautiful part of your journey, it's all about the details. Keeping the deal moving forward becomes priority, and to do so, certainty must be provided to the
buyer and seller. Years of managing teams of talented artists and producing fashion shows allowed me to hone these skills in the midst of chaos, teaching me that unexpected changes will happen. This is why I am driven by solutions and why I practice anticipating every detailed step so my clients can feel safe making crucial decisions.

Through these transitions, stop to embrace the change and embrace the moments that move and propel your life forward.

​​​​​​​With so many different communities and cultures, the Bay Area is where I have found that there is a place for everyone. Whether you are career driven, family driven, investing in your future or maybe all of the above, San Francisco is the perfect place to prosper.
Create the story of your home, create the story of your journey. Move forward in 2020.
Move Forward with Valerie in 2020
Looking to buy or sell in the new decade?

​​​​​​​Here's the process that works: You will need the information that prepares you for the most important decisions of your life. This is why I hustle for the details and use a data-driven approach to negotiate in the real estate market. I will shed light on the reality of the deal and lead you to success. Allow me to use a Midwest work ethic and a California vision for your real estate goals.

What my clients had to say:

★★★★★
"Valerie was there when I couldn't be, and sold my home when other agents could not get the job done. We tried to sell our home a couple years prior to being introduced to Valerie and the agent was a huge disappointment which made me reluctant to trust an agent again. Our family is international and could not be present for the sale, but after seeing the detailed data and market analysis of my property, I knew she was on top of her game. She educated us and she believed in my home until the end. Valerie helped us through every step of the process and gave us informed options at every turn of the deal. She listened to what we needed and the way she negotiated is why we trust her so much. Val is not afraid to fight for her clients and take calculated risks for success. I would highly recommend her to my friends and family. " - Mike P

★★★★★
"We consider ourselves so fortunate that Valerie was our agent and highly recommend her, especially for families! She went above and beyond to get us the home of our dreams! "
- Erich W.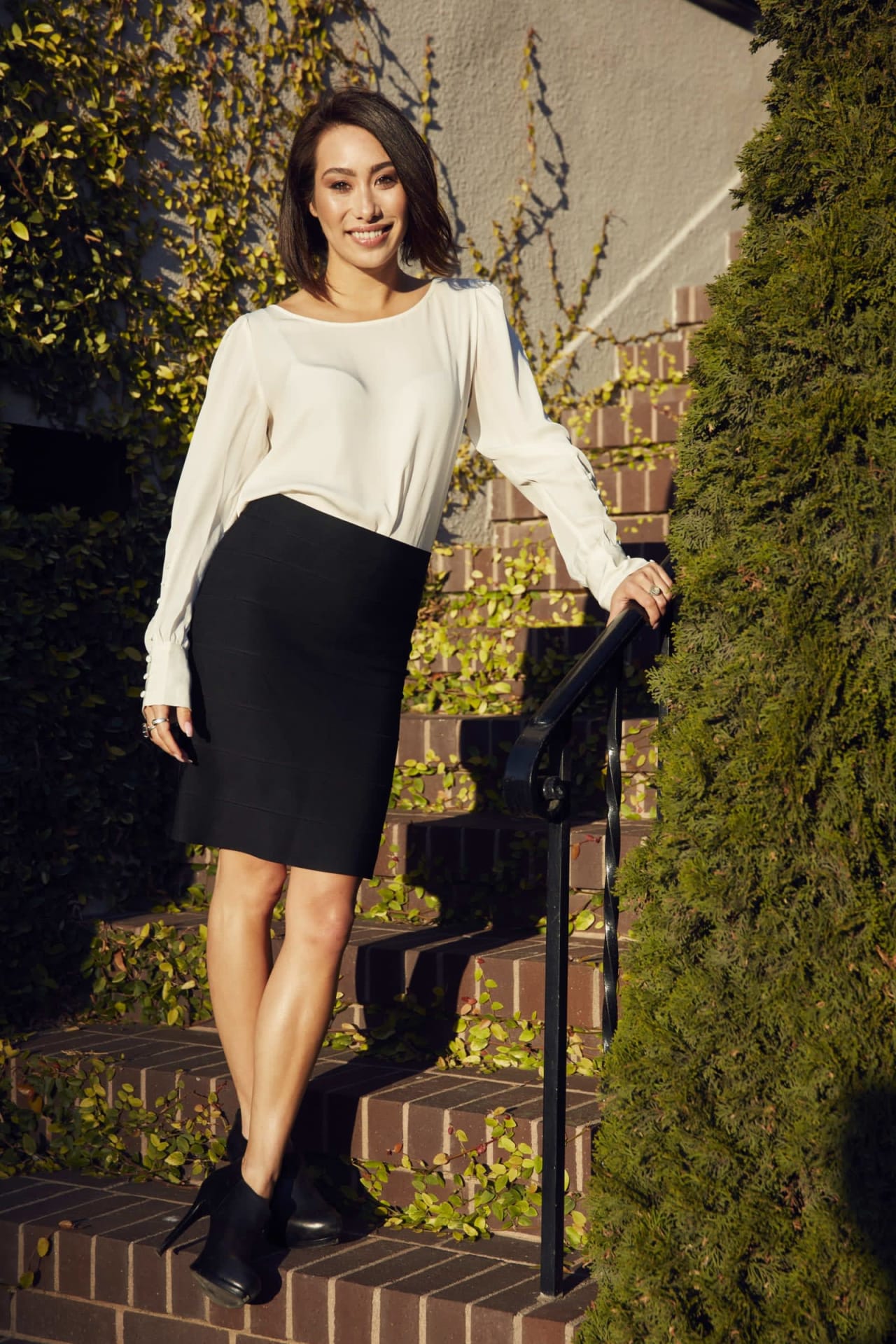 ​​​​​​​Thinking of making the move to San Francisco so you can enjoy all? Contact Valerie Aliwarga today. As a San Francisco local she can help you through the process, whether you're looking to buy a piece of Pacific Heights real estate or browse homes for sale in Presidio Heights.
Originally Featured in ​​​​​​​